Lower Energy Bills
Save money on your electric bills by going solar.
Zero Cost
Many customers qualify for zero out-of-pocket costs.
No Maintenance
If something goes wrong, don't worry, it's covered.
We ensure the process is as simple and effective as possible!
If you ever had a bad experience hiring a contractor to work on your home, we
understand how you feel. We go above and beyond to deliver a seamless experience, so you do not have to deal with inexperienced contractors.
At Green Wave Group, we aim to provide fast and easy solar installations that are cost-effective and meet your precise needs.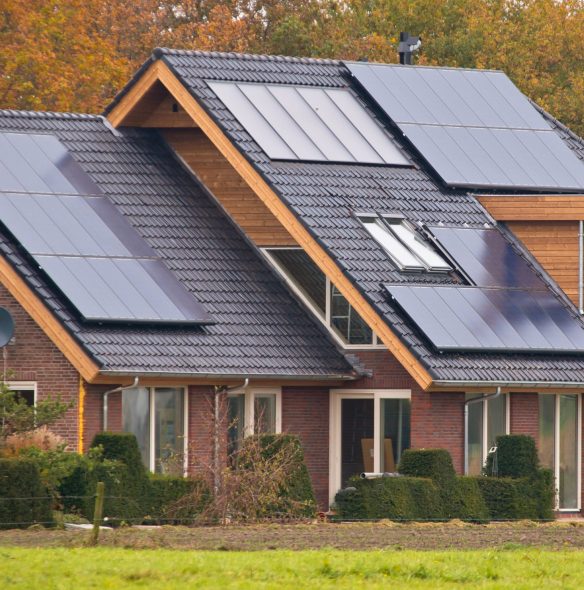 Solarinity
To ensure our clients receive a solar power system that meets their needs without overpaying, we developed Solarinity. State-of-the-art mapping software that creates a solar plan that is 99% accurate for your unique home!
Customer Service
We are a company that is 100% focused on customer service. All our solar installers go through a 3-month vetting process to ensure they have what it takes to deliver an exceptional experience. We only hire the finest and most experienced staff to handle the various aspects of our business.
Transparency
We ensure that you are aware of every step we take without becoming a hassle in your life
Reliability
Our team is standing by to guide you through the process at all times.
Satisfaction
We value your satisfaction and make it a priority. If something doesn't work for you, we strive to resolve it as soon as possible.
Why Go Solar?
There are many reasons for you to switch to solar energy. Whether your motivations for going solar are environmental, economic, or personal, solar power will definitely transform your lifestyle. Explore some of the reasons and see if solar is the right option for you.
Energy Bill Savings
Switching to solar will significantly reduce your monthly energy bill. This is due to solar being completely self-sufficient. You simply maintain the equipment and provide repairs when needed. If you go with a partial solar plan, you'll utilize far less electricity and natural gas than ever before.
Tax Deductions
Some municipalities, and even entire states, offer noticeable tax rebates and deductions to residents who install solar energy equipment on their property. It leads to an overall increase in net income by reducing the amount of overall taxes you owe each year.
Environmental Responsibility
Traditional energy sources require extensive mining of coal and the collection of natural gas deposits. This creates several major environmental issues, and the use of traditional energy damages the air and the ozone layer
How It Works?
Our unique process takes all the hassle and time-consuming research off your hands and leaves you with clean, renewable energy in a timely and cost-effective manner that will allow you to save on your energy costs and maintain a certain level of self-sufficiency.

Ready for a Custom Quote?
Every household uses different amounts of power. Our team will review your kilowatt usage and create a system size based off what you use, not what the utility company charges you. Find out how much you are overpaying.
Military Veterans Discounts
Homeowners Warranted Coverage
Federal Tax Incentives
Utility Rebates